Misa para Funerales
Misa para Funerales (Mass for Funerals) is ably composed by Anthony Moran and beautifully performed by Grupo Hermanos de Fé. The Mass is very accessible in terms of learning and scalable for congregations small to large.
Simple piano-voice-guitar lead sheets are engraved by André van Haren, https://andrevanharen.net
Guitar lead sheets, piano arrangements and audio files will be available for purchase soon at this website.
Listen to full audio tracks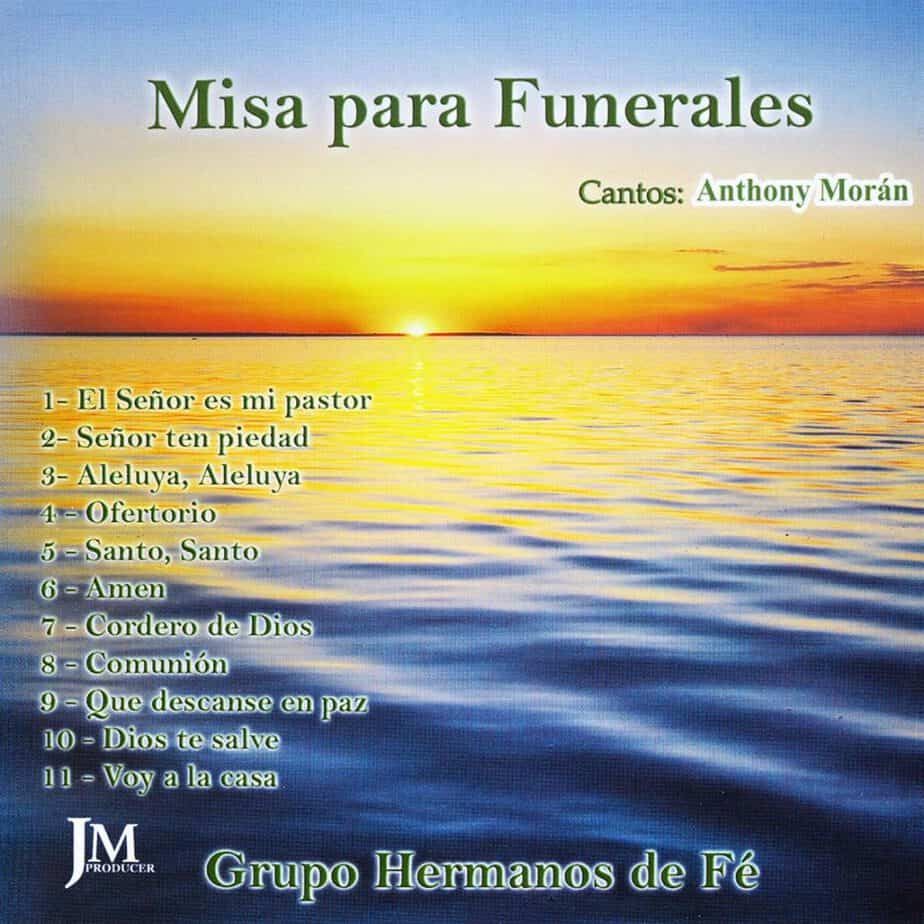 Sample lead sheets
Download PDF file of lead sheet with melody and guitar diagrams: Misa-para-Funerales-01-El-Senor-es-mi-pastor
Download PDF file of lead sheet with melody and guitar diagrams: 02 Senor ten piedad Lead Sheet-v3-RS
Album credits
Compositor de cantos (song composer): Anthony Moran
Imprimatur: Mons. Sigifredo Noriega Barcelo, Diócesis de Zacatecas.
Director: Jorge Armando Carrera Ramirez
Consultor: Pbro. Gustavo Pineda Gutierrez
Coordinator: Diocesano de la Musica Liturgica
Director Ejecutivo: Anthony Moran
Productor Musical: Jorge Martinez Salinas
Director Musical: Armando Martinez Salinas
Diseño: Sergio E. Carrera
Estudio de Grabacion: JM